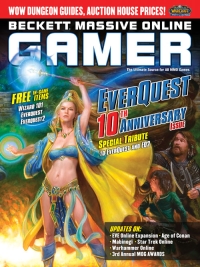 To accompany Beckett's coverage of EverQuest's 10th Anniversary, they've posted an interview with the EQII team on their website!
Stephanie Morrow visited with us in San Diego last month and had the chance to sit down with several members of the development team.
Read the interview to see what they had to say!