Summer has arrived once more, bringing sunshine, picnics, and, of course, Ethereals to Norrath!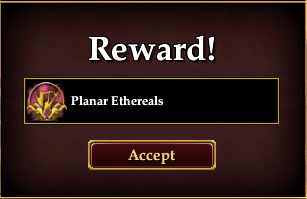 During the Summer Ethereal event, whenever you complete a Heroic or Event Heroic mission in the Planes of Prophecy zones you will earn an Ethereal coin, and have a chance to earn an ethereal bonus reward. Each character may earn 1 Ethereal coin per day from missions completed in Heroic dungeons, and 3 Ethereal coins per day on each character from missions completed in Expert Heroic dungeons.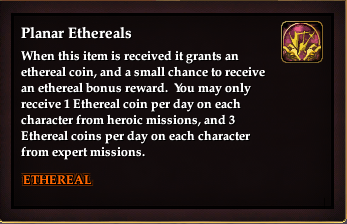 These Planar Ethereal Coins may be used to purchase rewards from the Ethereal Merchant located in the Plane of Magic. Wave 1 of the Summer Ethereals offers the Planar Ethereal Breastplate and Planar Ethereal Pauldrons, several pieces of appearance armor, and Ethereal Armor Essence which can be used to increase the Planar Level of both pieces of Ethereal Armor.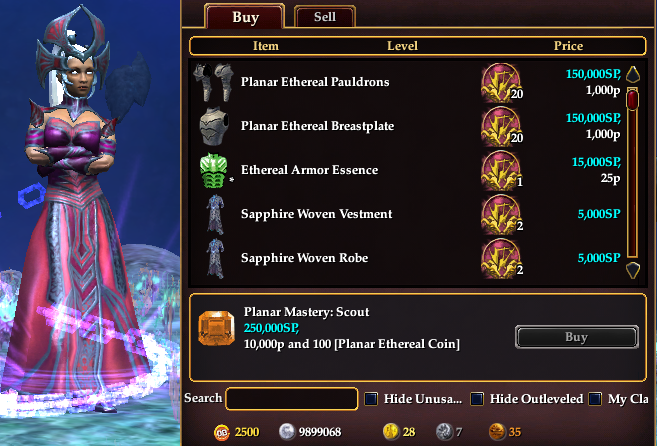 Wave 2 and 3 of the 2018 Ethereal events will introduce new adornments, as well as mystery rewards that will be revealed as each wave becomes active. 
Schedule 
Wave 1:                               
May 24 - July 9       
DOUBLE ETHEREALS:
July 2 - July 8     
Wave 2:                               
July 9 - August 20                         
Wave 3:                               
August 20* - September 30
*The Wave 3 vendor will become accessible on August 21. 
Be sure to keep an eye out - over the course of these events there will be several periods where you will have the opportunity to earn even more Ethereal rewards! Keep checking back, as the dates for bonus rewards will be released later on.
Enjoy your rewards!