Well met Norrathians! 
EverQuest II: Reign of Shadows is scheduled to launch in December 2020, but you can pre-order the game's 17th expansion right now at www.everquest2.com/expansion-content! There are four versions of the expansion that you can choose from:
Standard Edition ($34.99 USD)
Collector's Edition ($89.99 USD)
Premium Edition ($139.99 USD)
Family and Friends Edition ($249.99 USD)
And don't forget! If you're an All Access member you'll also get 10% off the cost of the expansion!
All editions of the expansion include:
Access to ALL previous in-game expansion content
Beta Access for Reign of Shadows
Character Level 120 Boost – Delivered at time of purchase! This will boost an existing character to level 120 with a full set of equipment*, including class-specific armor appearances.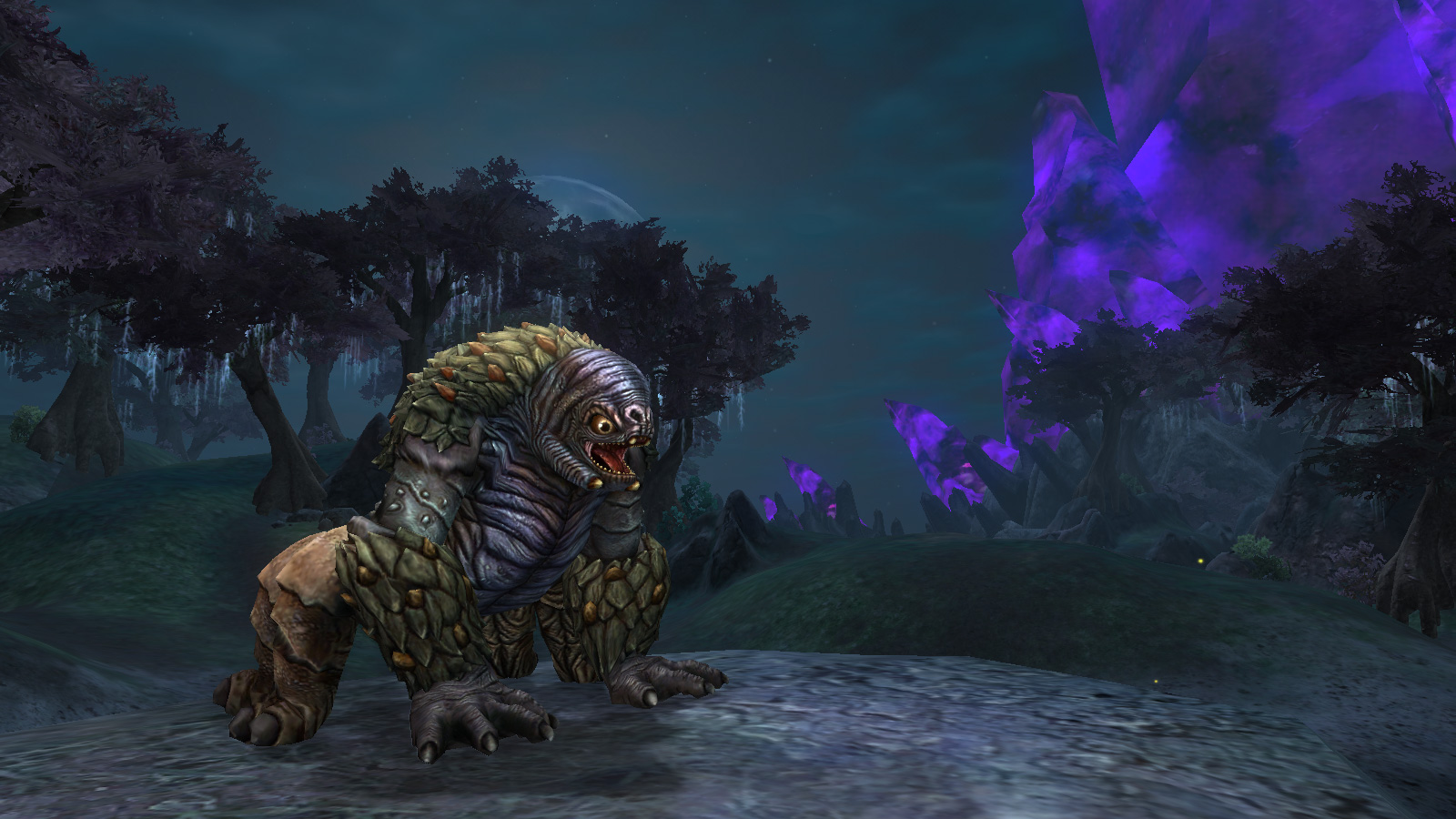 Plus, if you purchase the expansion during the pre-order period, you will also get:
Pre-Order Bonus: The Devoted Shadeweaver Sidekick: This sweet little fella just wants to give you all the hugs! Please ignore the drool.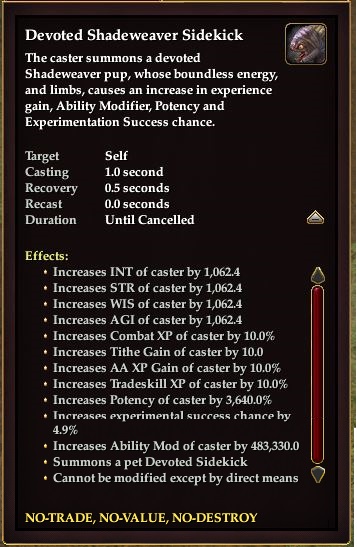 The Collector's, Premium, and Friends & Family Editions of the expansion also come with a variety of other special items, which you can check out here.
and if you'd like to know just what you're going to be in for from a stats perspective for some of those items, take a look below! All below items minimum level for the specific item, maximum player level.
Reign of Shadows: Shrouded Infuser will -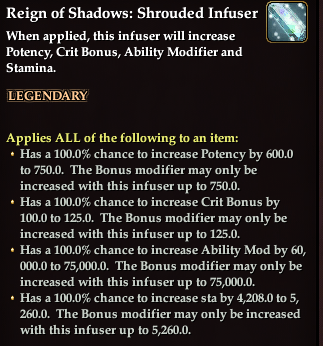 Collector's Edition Mount: Azzra Spiritboon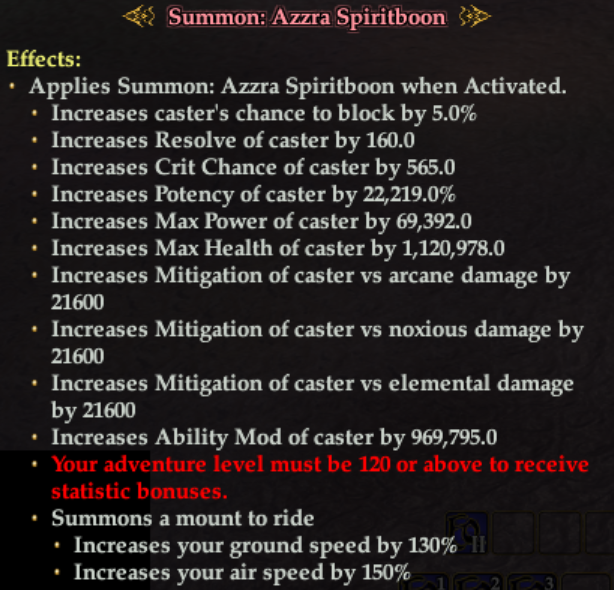 Collector's Edition Familiar: Shadeweaver Ant

Premium Edition Mount: Jaraz Vilescar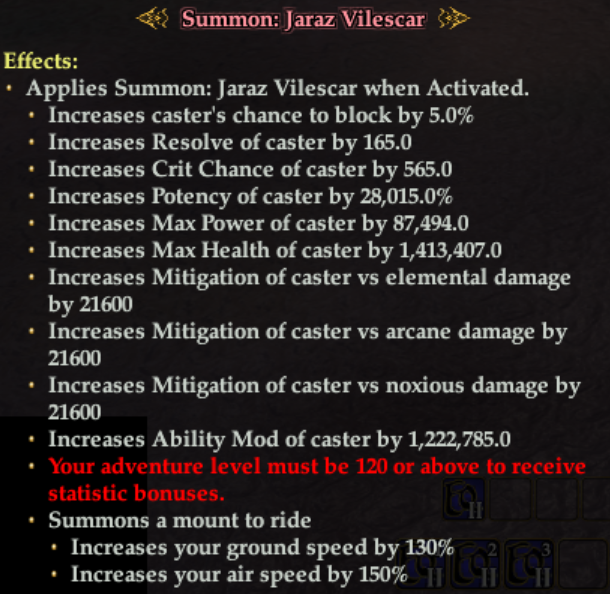 Premium Edition Familiar: Shadeweaver Devourer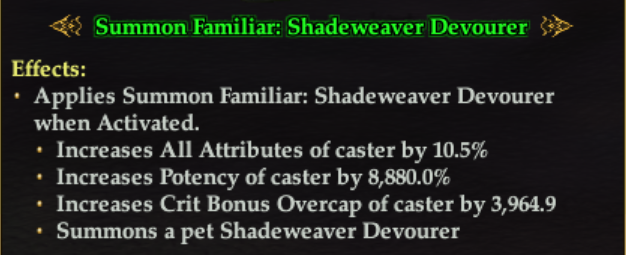 Reign of Shadows: Mercenary Battalion Buff (Healer)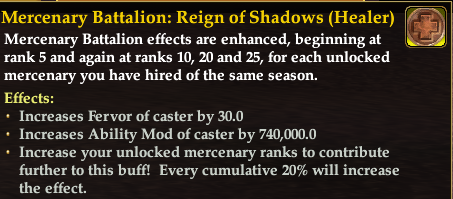 The dark side of the moon is waiting to be explored!- Pre-order EverQuest II: Reign of Shadows today!
*Equipment at the time of purchase if boost is used will be level 110, level 120 gear is scaled for Reign of Shadows and will be available at launch.