Frostfell has returned as the Deepice celebration is back on in Norrath! With Gigglegibbers and Frostfell elves scampering about to spread holiday cheer, every denizen from Faydwer, Kunark, Karan, and beyond are encouraged to take a moment to revel in the spirit of the season by visiting the Frostfell Wonderland Village. You may also want to start up a playful snowball fight because the buckets have been filled once again!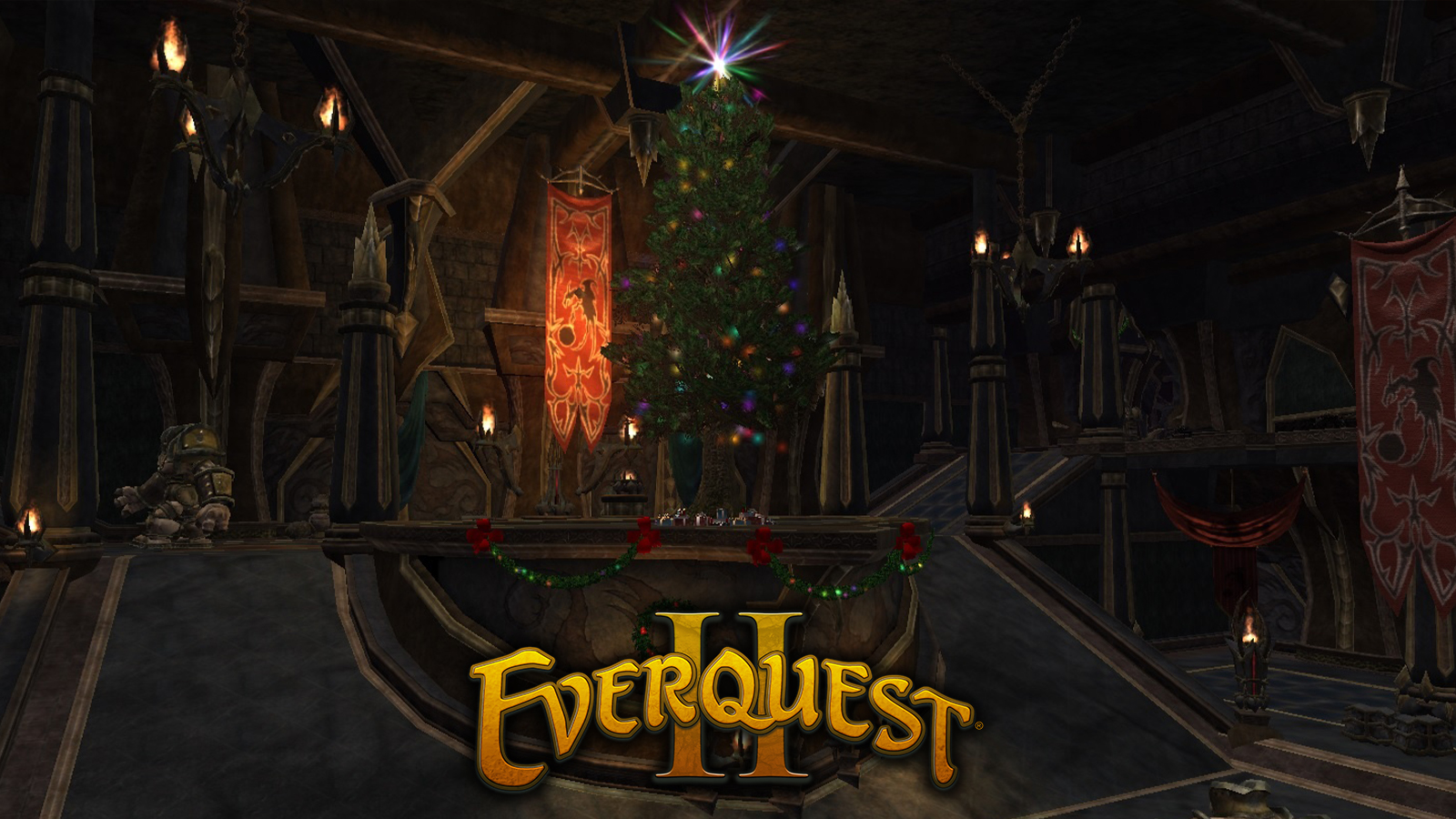 Here's what is new for 2022:
Live servers
New level 125 versions of "A Gigglegibber's work is never done (by a Gigglegibber)" is available in each of the player cities, offered by Gh'lad Tydingz Gigglegibber.
Santa Glug, a gigglegibber goblin in a very bad Santa disguise in Frostfell Wonderland Village, is back and has 16 tradable gifts (9 new) to give everyone who asks once a day! (18 hour cooldown.)
Gerbi Frostfoot, the permafrostfell merchant in Frostfell Wonderland Village, has 9 new items for sale to players of all levels.
Giggawat and Garsleblat Gigglegibber merchants have brought back 5 items from retirement.
Tradeskillers can create NEW house items, clothing and equipment in the Frostfell Wonderland Village. They can buy the new crafting books from Giddlenerf, Guhtosle, Giggawat, and Garsleblat.

Frostfell Outfits You Can Make XV
Frostfell Feasts and Decorative Crafts XV
Scholarly Pursuits for a Festive Frostfell XV
Special Rules Servers
Kaladim, Kael Drakkel, Tarinax - The event is active, with the following exceptions (due to expansion availability):

Little Lost Goblin
Deepice Dreams
Special Delivery
O Frostfell Tree
Tis the Season
Gift Giving
Gallivanting Gifties

Varsoon - Special holiday merchants located in Freeport and Qeynos Province District have over 70 Frostfell-themed house items and over 50 holiday themed equipment items.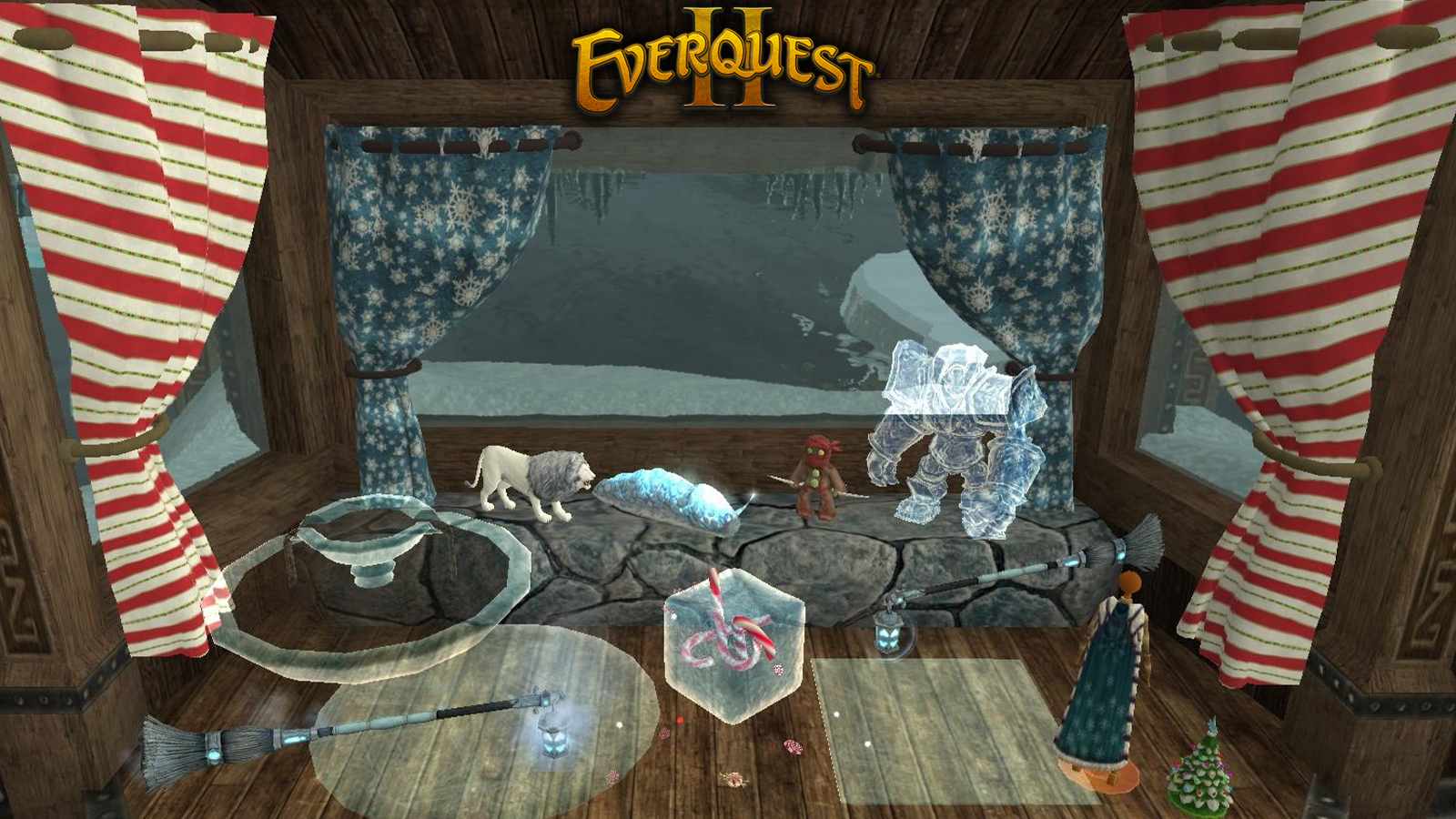 And, of course, all the jolly mischief, quests, collections, achievements, and everything from previous Frostfell events will be yours to enjoy. This event started today and will end on January 4, 2023 at 11:59 p.m. PST.
Have a be-yule-tiful Frostfell, everybody!
Join us on social media: Twitter, Facebook, Instagram, and Discord.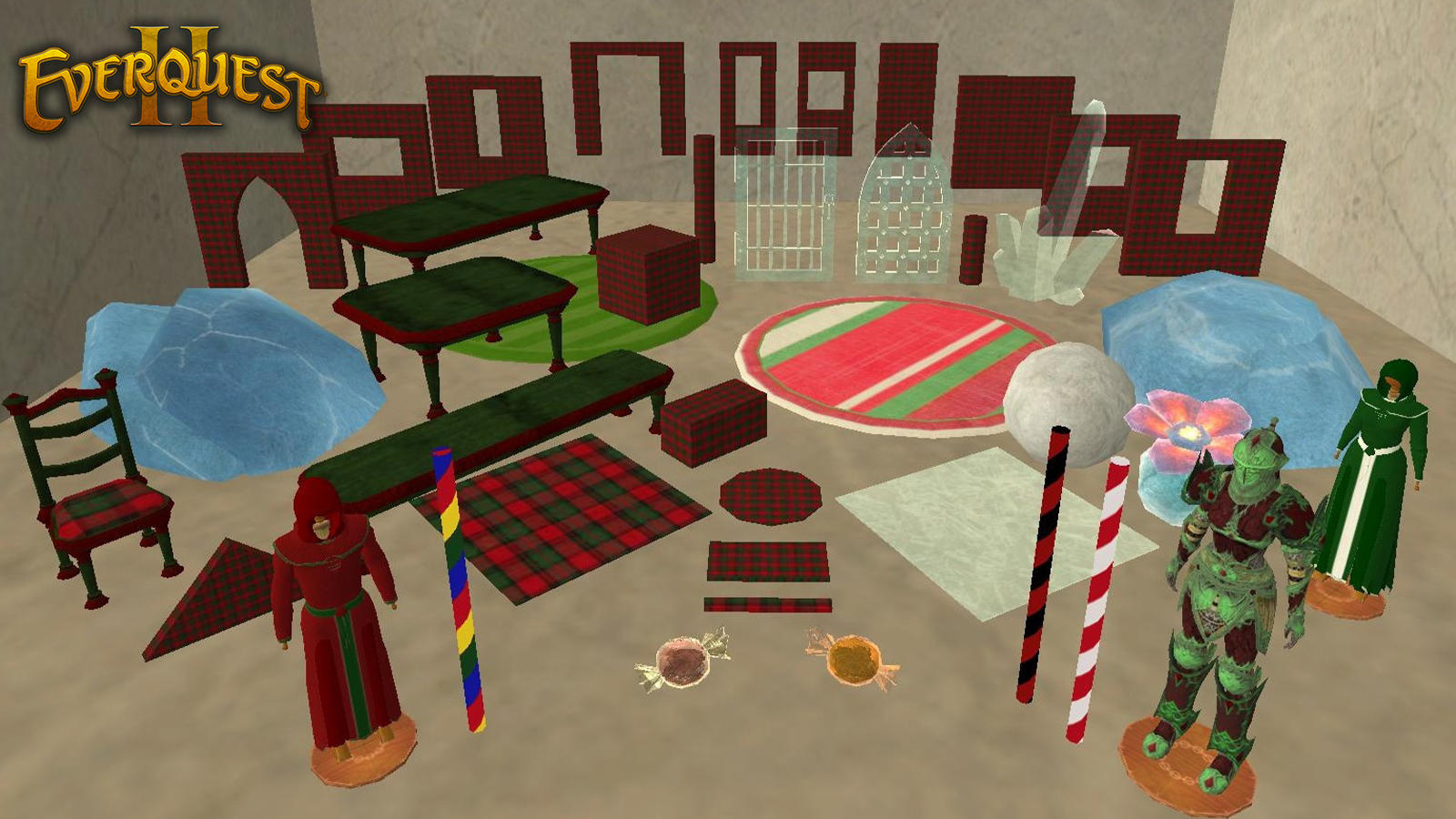 New Tradeskill items you can make.